Rockpool Beach House, 4 Samuel Street, Dongara 6525, Western Australia | Phone 0400 238 012 | Host Debbie Thompson
Activities and tours in Dongara and the Mid West ...
Something for Everyone
In addition to the highlights on this page, there are plenty of things to do that will suit every member of your family. Here are some ideas:
Our picturesque 18 hole golf course has grass greens  and fairways with shady trees. Tel: 9927 2727.
Hire golf clubs and buggies, tennis rackets and push bikes at Dongara Sport & Tackle. Tel: 9927 1196
Dongara Activity Park offers archery, mini golf, croquet and more. Open long weekends and WA gazetted school holidays, 10.00am–4.00pm. Tel: 9927 2864
Indulge with a little beauty therapy at The Manse Retreat on Moreton Terrace. Tel: 9927 1661 or 0428 231 272
Yoga with Cassie at the Recreation Sports Centre on Point Leander Drive Tuesdays. 9.30am Flow Vinyasa, 6.00pm Seniors/beginners. Not running during school holidays.
Our Drive-In Cinema screens the latest films during the summer. Check for current screenings on the Dongara Denison Drive Ins Facebook page.
Bird watchers will want to explore the Irwin River Nature Trails and board walk. Pelicans, black swans and numerous water birds make their home in the sheltered estuary of the panoramic river mouth.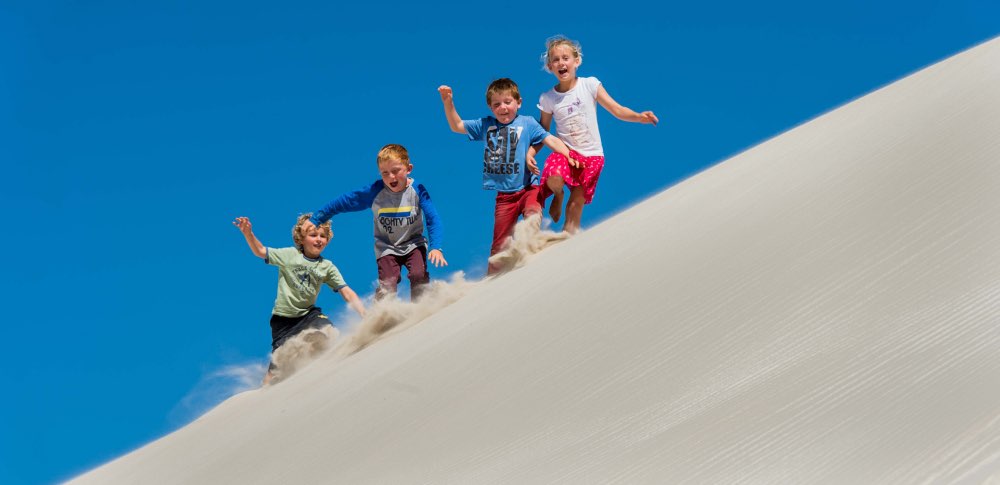 Fantastic Fishing
Bring your dinghy for good catches of tailor, snapper, whiting, dhufish and of course Western Rock Lobster. The recreational boat ramp is directly opposite Rockpool Beach House.
Alternatively, have fun catching a feed of blue manner crabs off the jetty. Guests are very welcome to borrow the Rockpool Beach House crab nets. Best months January, February, March, April, September, October, November & December.
The mid-west is also the home of the famous Western Rock Lobster, with the professional fishing fleet working all year. Meet the boats down at the jetty, and watch the days catch being unloaded.
Our Western Australian Rock Lobster Fishery was awarded the inaugural World Marine Stewardship Certification for Sustainable Fishing in Brussels 2000.
If you prefer to buy your seafood, delicious fresh fish from our local waters is available from Seaz Denison Seafood located at the jetty. 0417 182 794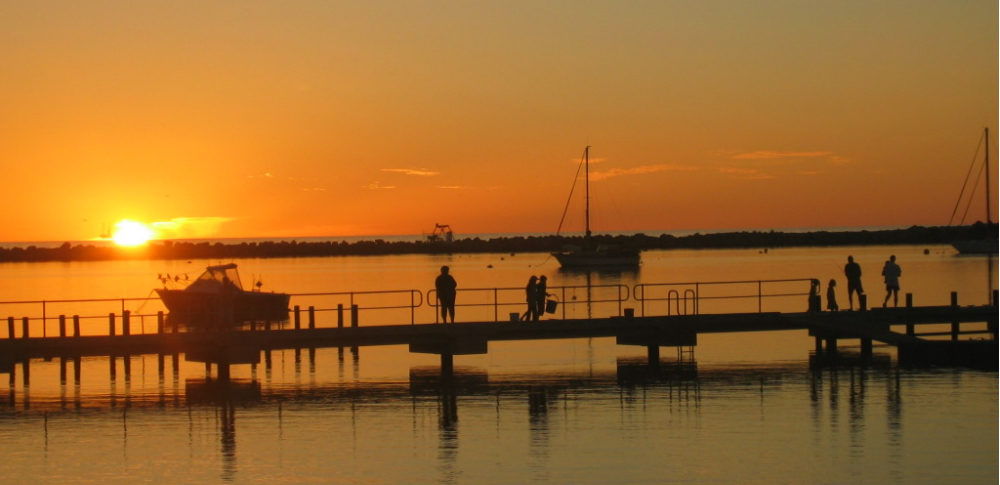 Sand, Surf and Skateboarding
Dongara is blessed with soft, silky sand beaches, big white dunes, and plenty of surf.
You'll find a good surf break at The Point, located at the south end of the Marina, and ideal wind surfing conditions anywhere along the coast.
Make the most of our sensational sand dunes too. Sandboarding is a must for the whole family!
Beach, Sand & Land Tours teach sandboarding, surfing and kite surfing at South Beach. Lessons are by a qualified surfing instructor (ASI). You must be able to swim, and remember to take a water bottle, hat and sunscreen. Contact them for bookings. 0408 932 454
Bring your skateboard and enjoy a holiday roll opposite the beach on Ocean Drive, Port Denison. A BMX track is alongside.
Alternatively, if you want to just take it easy, there are endless beaches where you can catch up on a good book, catch the tranquillity of an early morning walk on South Beach, bodyboard the waves or win a game of beach cricket.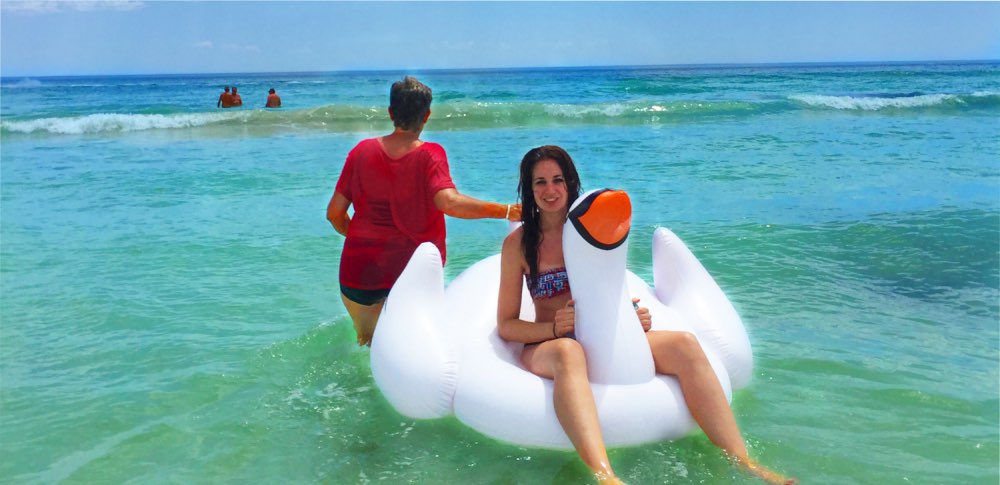 Wildflower Season
Stunning carpets of world famous pink everlasting and pom-pom wildflowers are on show at Mingenew and the Coalseam Conservation Park from late August to October.
Drive 30km East to Mingenew, then 30km north east on the Mingenew/Morawa & Coalseam Road. You can find out about the best spots to visit by calling Mingenew Tourist Centre on 9928 1460.
Alternatively, visit the Western Flora Caravan Park for a guided tour through the bush, 60km south of Dongara, leaving at 4.00pm daily. Call 9955 2030 for information.
Wine, Olives & Illegal Rum
We recommend wine tasting and cellar sales at Irwin River Winery, winner of two awards at the Australian Small Wine Makers Show. The label also won national gold with a beautiful design of our local red tail black cockatoo.
The winery is open Friday, Saturday and Sunday. 12.00 – 5.00pm. Call 9927 5076 for more information.
Another great gourmet outing is to Silverdale Olive Orchard (pictured here) for olive tasting. Pick your own olives between March and June.
The orchard is 10km north of Dongara and open most Saturdays. Call 9927 2674 to find out more.
The Illegal Tender Rum Co has only been open for 2 years but has already won 13 International awards. Join an informative distillery tour or taste the smoothest rum you'll ever enjoy at the cellar door.
Located at 35 Illyarrie Road, Dongara. 0435 818 887  illegaltenderrumco.com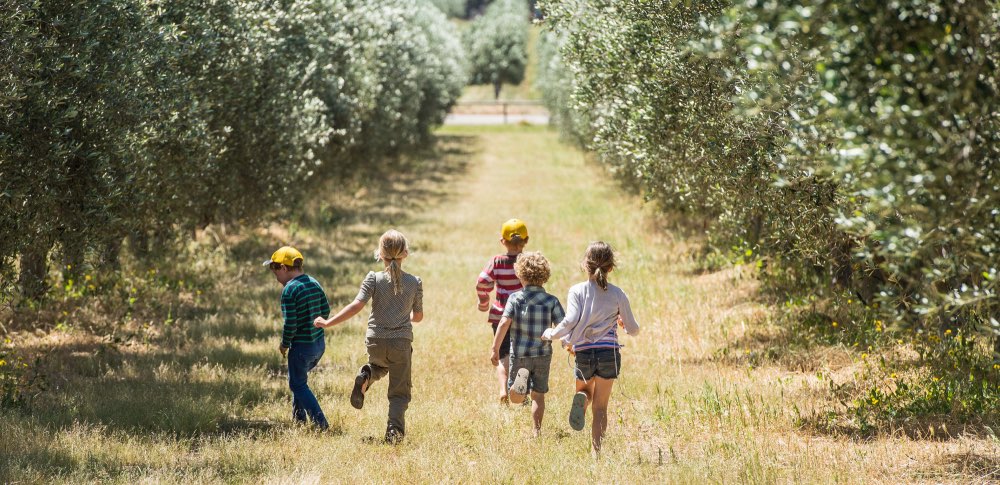 Ellendale Pool
Ellendale Pool is a spectacular rocky gorge with a deep freshwater pool fringed by picturesque rushes. We call it our very own little Karajini National Park!
This is wonderful setting for a picnic and walk. The sun setting on the cliff face is particularly beautiful.
The lovely drive through local farmland is around 62km and takes about 45 mins.
Drive north from Dongara on Brand Highway for approx 37km.
Turn right on to Hamersley Road at the little bridge.
Go to the T junction, turn right onto Evans Rd and drive approx 5km to the tiny town of Walkaway.
Continue through Walkaway and turn right at the T junction onto Nangetty West Rd.
Drive approx 13 kms to the turnoff on your left to Ellendale Pool Rd.
Drive for approx 7km (the last 5km is good gravel).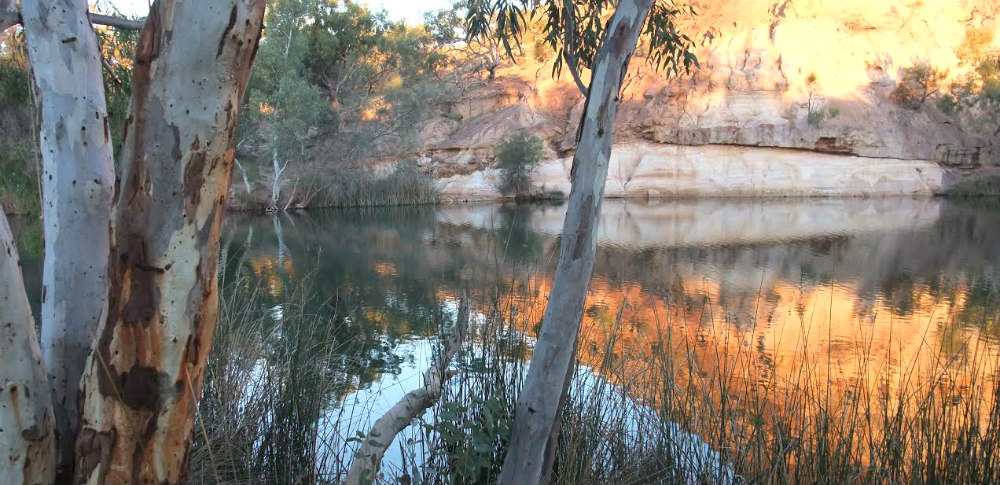 Abrolhos Islands
Charter a boat or plane and head for the wild and remote Abrolhos Islands, site of the mutinous Dutch East India Batavia wreck and unique home to a working fishing fleet and their families.
Shine Aviation, Geraldton Air Charters and Batavia Coast Air Charter will give you a birds-eye view of the spectacular archipelago of 122 islands, fringing reefs and atolls.
The day tours are a nature lover's dream, with abundant sea life, maritime history, tropical fish and colourful coral.
Contact Shine Aviation 9923 3600, Geraldton Air Charter 9923 3434 or Batavia Coast Air Charter 1300 660 834.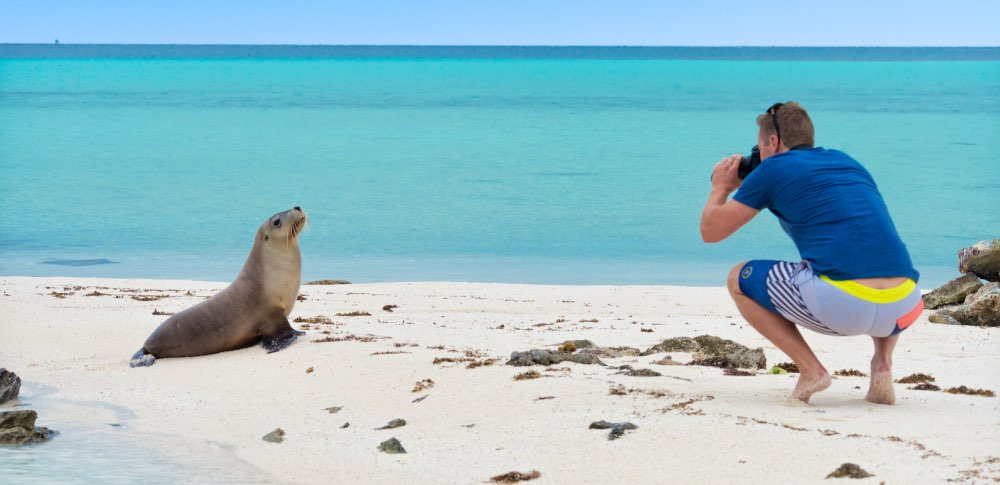 Heritage Trails
Dongara
Take a leisurely 1.6km walk through Dongara following the map of 28 heritage listed buildings, including Russ Cottage (1860), the Wall of Remembrance for the Dominican Nuns, and Old Police Station, now the Irwin District Museum (pictured here).
Call Dongara Denison Tourist Information Centre on 9927 1404 to find out more.
Greenough
The historic Greenough Hamlet is situated 41 km north of Dongara on the Greenough Flats and has a collection of 11 pioneer buildings built from 1862.
Nearby are the famous leaning trees of Greenough (Eucalyptus camaldulensis - Red River Gum). 
Tearooms and tours are laid on for visitors. Call 9926 1084 for more information.